December, 2023


Having your business connected to the Internet via email, or through the world wide web is becoming a necessity if you want to expand your client base and enhance your company profile.
Online purchasing and booking is a cost effective approach to increasing your retail space, and is becoming an ideal medium of sales for both consumers and suppliers.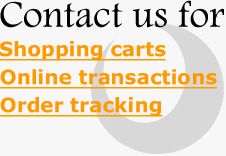 z web offers a comprehensive service to navigate you through the minefield of Internet jargon and technical detail, and delivers to your company a web presence that encompasses and extends your companies marketing strategy.
Our team of designers, follow a comprehensive design process that ensures consistent quality with unique style, while offering a wide range of features.

Step 1: Consultation
Representatives from z web will meet with you to gain an understanding of your business and develop an appropriate online strategy. Our plan for these sessions is to ascertain your current systems and marketing targets. This is a crucial part of the design process as it eliminates wasted time and money and produces a cost effective site. The representatives (client contacts) who you deal with during this process, are responsible for all communications and job co-ordination through out the rest of the design process.
Step 2: Design
The design phase begins by designing a layout and storyboarding the individual pages. initial pages are constructed, and the design is presented to the client for them to evaluate and refine. Once the details of the design, the layout, and the features have been finalised, site construction can begin.
Step 3: Construction
The design is put into action and the client is kept up to date with how the site is progressing. Features are implemented and tested, and scripts are written. The nearly completed site is then tested on different platforms with different browsers to check for maximum compliance.
Step 4: Marketing and Registration
The final step is to register your site with the top search engines, and to develop an e-mail and news group coverage strategy. It can take upwards of 3 months for a submitted site to be registered with a search engine, and may need to be resubmitted to keep the information relevant.
Call us today and receive 60 minutes of advice from one of our trained staff on how to develop your business online ($150 + gst).
| | |
| --- | --- |
| | chch 03 974 3228 |
| or email us at: | |


Get valuable information about potential clients with online feedback forms.

Online shopping and booking can be an effective way to sell your products.

Make communicating easier by using email and a customer management system.

Adding password protection to your site will keep your information secure.

Keep connected with clients, colleagues and suppliers using bulletin boards.

With updated and interactive content using scripts and programming, your site visitors will come back for more.
Our combined skills can bring to your company a powerful Internet presence as demanded by todays online public.

View a selection of our work...
See what we can do for you...
Price guide...
Contact us and receive your 60 minutes of advice...
Our partners:
Computer security consulting and the use of an undetectable stealth keylogger to supervise internet use at work or home. Contact us for any application that requires an undetectable keylogger on any platform including Linux.


© 1999 - 2019 z web limited. all rights reserved.
z web and the 'Three Kiwi' logo are the trademarks of z web ltd.
problems? contact